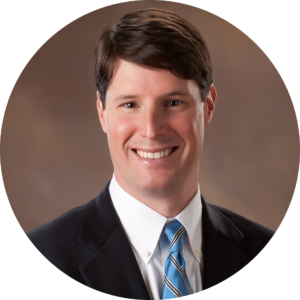 Jason Smith has more than 20 years experience in the public accounting service industry.  Jason is a native of Thomson, Georgia and is the second-generation owner of the CPA firm founded by his father Lewis in 1987.  Jason was certified as a Certified Public Accountant by the State of Georgia in 2002.
Jason is proud graduate of Thomson High School Class of 1994.  He earned BS and Masters degrees in Accounting at the College of Charleston in 1998 and the University of Georgia in 1999.  He joined the audit practice of Atlanta office of international accounting firm Ernst & Young LLP in 1999.
While working at Ernst & Young, Jason gained extensive business experience performing financial audits of both public and privately-held companies in the construction, manufacturing, distribution and non—profit industries.  He prepared SEC reporting for publicly-traded clients and performed auditing and due diligence procedures for business asset and stock acquisitions.
Subsequent to Ernst & Young, Jason joined The Facility Group in Smyrna, Georgia as financial controller. He managed all aspects of the accounting department for the $200 million international design/build firm.  Jason returned to Thomson in 2007 and purchased his father's business allowing Lewis to retire.
He is an active member of both the American Institute of CPAs and the Georgia Society of CPAs.
Kim Holsomback has nearly 10 years experience as the primary individual income tax preparation professional at the Firm.  Kim has an extensive working knowledge of the Federal and State income tax system and Pro Series tax software.  Kim is also a Thomson native and is a graduate of Thomson High School Class of 1998.  Kim earned a BBA in Management from Augusta University, Hull College of Business in 2003.
Prior to joining Jason in his CPA Firm in 2011, Kim gained valuable, hands-on business experience as store manager for Tractor Supply Co. stores in in Vidalia and Thomson from 2005-2011.